When choosing a consultant, it is important to know that the professional you select is capable of providing the support you're looking for.  Here are just a few professional recommendations that may be of interest as you consider partnering with Niki Ramirez.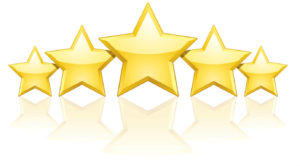 "I have worked with Niki for several years in all aspects of Human Resources. Niki is very knowledgeable. She is attentive, efficient and a problem solver. It has been a pleasure working with such an enthusiastic individual that helps organizations achieve goals and become compliant. 
I can verify Niki's strengths in managing work practices akin to hiring laws and practices. With a dominating personality and the ability to foster positive relationships with people she works with. She possesses strong public relation skills and great ability to remain well organized at all times."
~ S. Fulton
---
"To Whom It May Concern:
I have known Nicole Ramirez on a professional basis for almost eight years. 
I first came to know Niki when I was Senior Vice President and General Counsel for Global Entertainment Corporation where one of my duties was to manage the human relations function.  As our contact with the firm she where she was engaged, Niki supplied valuable human resources guidance and help on many different levels and topics.
Over the years, Niki has continuously shown herself to be extremely knowledgeable, solutions-oriented and responsive.  She supplies on-point advice whether over the phone, by email or in person.  Our employees always looked forward to Niki's presentations which were meaningful yet entertaining. 
Beyond her professional qualities, Niki always presents as pleasant and travels with her infectious smile.  Niki made me look good.  In fact, she is so impressive that I tried to hire her.
 I hope this letter relays my highest recommendation for Niki because she has earned it."
 ~ J. Domaz
---
"Niki has been an excellent team member. Her passion for human resources is evident in all that she does. She has an excellent training acumen and was a resource for our team for best practices and ideas for facilitation. She is skilled at client management and establishing strong business relationships."
~ A. Rainey
---
Jump on over to Niki's LinkedIn page for more details about her professional background as well as additional recommendations!
In short: Niki is a knowledgeable human resources consultant with a well-rounded business acumen.  If your business is local to the Arizona area, having an in-person meeting is a must.  You'll see right away why Niki has been trusted to provide solid, easy-to-implement human resources advice by many businesses over the years .  If you're outside of Arizona, Niki can handle that too. With some advance planning, we will get together either virtually or in person at your convenience.