Employee engagement is important every day, but let's just talk about tackling Fridays for now.
You already know how it goes… It's 2:30 p.m. on Friday afternoon and the far-away looks on your employees' faces are easy to read. It's only natural for employees to want to wind down as the week comes to a close. So there they are, sitting at their desk, thinking about weekend plans with family and friends.
Rather than look the other way and allow them to just "wait it out" on Fridays, here are 3 great ides to try to address this weekly downturn in engagement and productivity:
Make time to socialize and connect.
When the afternoon lull hits, bring your team together in a more social setting to keep energy high and ideas flowing.
Gather everyone in a common area (like a training room, conference room, etc.) or head out together to a local coffee shop or bowling alley to talk about what the next week holds, what everyone is looking forward to, what problems they are experiencing and what you can do to support one another.
Share a snack, drink or other treat. Organizational psychologists agree that eating together increases connectedness and feelings of unity. Bottom line: time spent getting to know your employees, listening to their ideas and building relationships will always be time well-spent.
Just for Fun Friday
From ping-pong battles to chess tournaments, allow your employees to let loose and have some fun together as the week comes to a close.
The human brain thrives on fun and novelty. We all perform better and are more successful when our lives are balanced with work and play – and this is not a new idea, we know that work and play can go together! Run a quick search on the internet and you'll read about teams that leave together (early) on Friday's and employees go to the gym together and pump iron for the last 2 hours of the week. And here are a few other cool ways to end a Friday at work:
crafting and coloring time
karaoke
bring in a yoga instructor or provide employees with quick chair massage
host a chili cook-off, parking lot BBQ, or cookie exchange
The best way to ensure that the activities planned are meaningful and fun for your team is to allow a handful of interested employees to form a "social committee" – give them general parameters, a budget and let them go to it.
Allow employees to set their own Friday schedule.
This may sound pretty far out, but what if you just let your employees go home on Fridays when they felt they were in a good position to do so?
Employees who know they can leave when they are "done" will work diligently to knock out their to-do list in order to get their weekend started. If you do try this tactic, make sure you keep in touch with your employees throughout the week so that you have a pulse on what they truly need to get done before they call it a wrap. It goes without saying that this will not work for every employee, in every circumstance. Some industries and positions will lend themselves to this far more easily than others.
Bonus Idea:
Spend a Friday volunteering together at the organization of your employees' choice. Provide your team with ideas of organizations to support and take a poll. Arrange to volunteer at the organization that comes out on top.
Just Do It!

There is immeasurable value in making time to connect, have fun and socialize with your employees; and allowing your employees the autonomy to set their own schedule on Fridays (or any day, really!) can prove to be an equally powerful tool.
Get organized, talk to your employees and start small. You'll discover that your Friday afternoons are more productive in no time.
Clearly, these strategies can help increase employee enjoyment and engagement any day or time, not just on Friday afternoons. If your team works nights and weekends, as lots of my friends and colleagues do, don't worry! You can create Merry Monday Mornings by changing the day/time you focus on connecting with your team. The key is making time to connect.
There are a wide variety of successful strategies that business leaders use to increase and maintain employee engagement, what ideas do you have? Please feel free to share in Comments.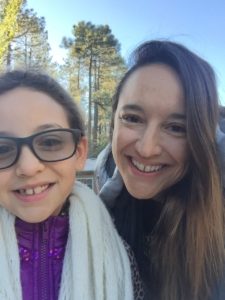 About the author: Niki Ramirez is a seasoned professional consultant, speaker and coach with a knack for engaging business leaders.  She has a successful track record partnering with a wide variety of businesses to analyze human resources and business operations with the objective of collaborating to design cost-effective training, employee relations programs, develop employment policies and procedures, and help business leaders exceed their goals.

Maybe most importantly, Niki is the proud momma to three strikingly gorgeous, intelligent kids.  She loves to horseback ride and get outside to hike and explore the world every spare minute that she has.